Full Services of Our Digital Agency
We offer the full spectrum of services to help organizations work better. Everything from creating standards of excellence to training your people to work in more effective ways, assessing how you're doing, and helping you perform even better in future.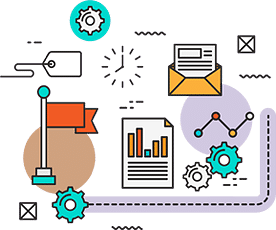 Search engine optimization is the process of increasing the quality and quantity of website traffic by increasing the visibility of a website or a web page to users of a web search engine.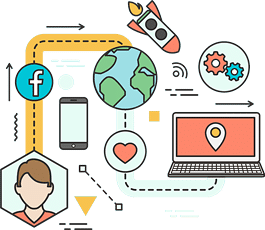 Local SEO refers to the process of 'optimizing' your online presence to attract more business from relevant local searches. These searches take place on Google and other search engines. ..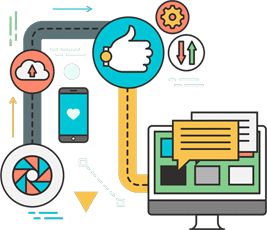 Social media marketing is the use of social media platforms to connect with your audience to build your brand, increase sales, and drive website traffic.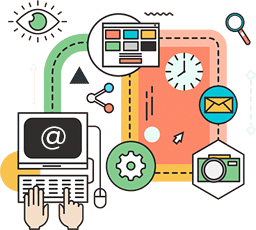 Email marketing is the act of sending a commercial message, typically to a group of people, using email. In its broadest sense, every email sent to a potential or current customer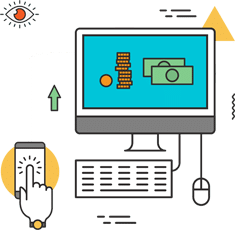 Pay-per-click, is an internet advertising model used to drive traffic to websites, in which an advertiser pays a publisher when the ad is clicked.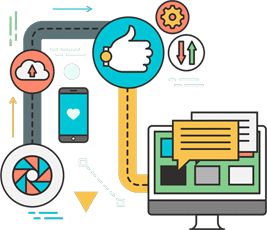 Website Design
he Importance of Web Design A functional website gives visitors a positive perception of your brand and impacts how your site will rank in terms of SEO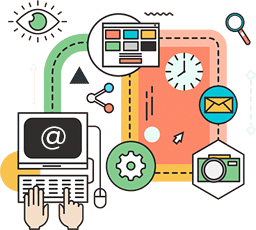 Application Development
Mobile app development is the act or process by which a mobile app is developed for mobile devices, such as personal digital assistants, enterprise digital assistants or mobile phones.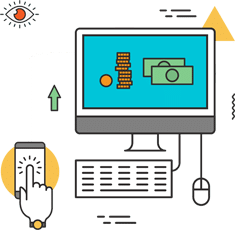 Software Development
Software development is the collective processes involved in creating software programs, embodying all the stages throughout the systems development